haiti design co
leather card holder + phone bag
HAITI DESIGN CO WAS FOUNDED IN 2014 WITH THE GOAL TO BRING ABOUT SUSTAINABLE DEVELOPMENT THROUGH DESIGN, TRAINING, AND JOB CREATION. WE BELIEVE THAT THERE IS COMMONALITY BETWEEN THE DESIGNER, MAKER, AND CONSUMER, AND THAT WHEN WORKING TOGETHER WE CAN HELP LIGHTEN EACH OTHER'S LOAD AND BRING ABOUT LASTING POSITIVE IMPACT.
petite palm
trinity bracelet
Petite Palm is a socially conscious lifestyle brand nestled under the Caribbean sun in Port-au-Prince, Haiti. Our one-of-a-kind goods craft opportunity for women to thrive. Women are eager to work, but lack opportunity. By offering dignified employment with living wages, we work alongside these women who know they are able to make a lasting impact in their families and communities.
Rosie's Boutique
hand-sewn greeting card
Rosie's boutique exists to promote job creation in Haiti. Our personal venture of job creation is through our greeting cards. Our greeting cards are embroidered and finished by a team of twenty women. The jobs created provide a fair, living wage allowing the women to send their combined forty one children to school and meet their basic needs, such as food and clothing for their children.
haiti mama
Spring Earrings + Dragonfly Door Hanger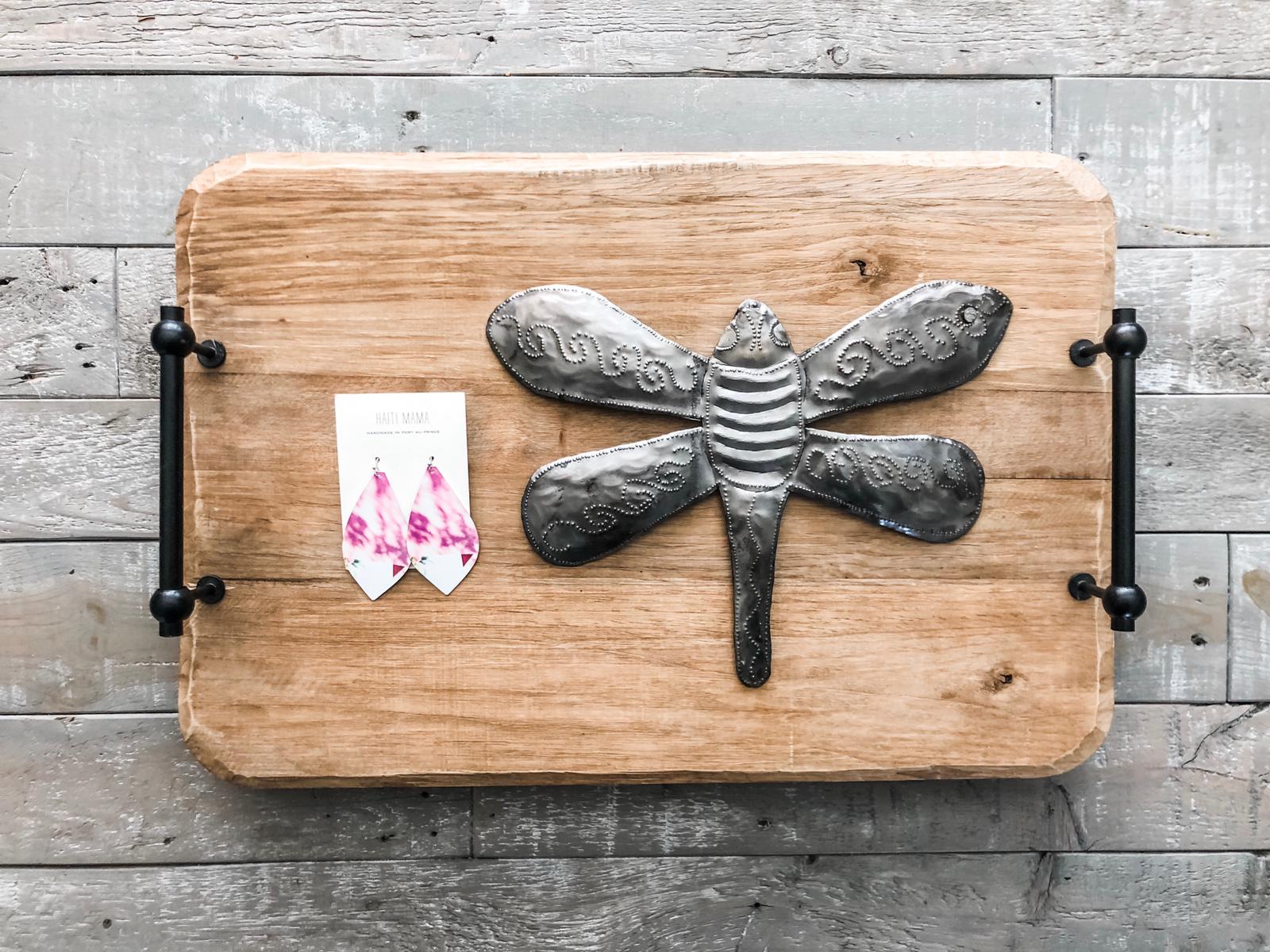 Box curated by
HAITI MAMA
When you subscribe:
You invest in job creators.
You create a market for Haitian products.
You support orphan prevention through job creation.
You connect with Haiti Mamas through storytelling.
$60 a box | $180 value | jobs created: priceless